Iso4App offers isochrones map and isodistances map on car-ways, cycle-ways and pedestrian-ways. The service is aimed at companies that develop products for territorial analysis and in all applications whose goal is exploring the area around the point where you are located (i.e. 5 minutes (drive-time) down the road from me or 3 kilometers down the road from me).
If you wish to have high quality, use the distance based search and not the circle based search!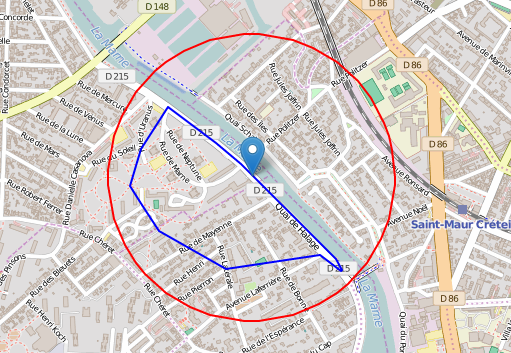 How many people did you think to reach in 5 minutes walk? Improve your search techniques. Improve your geographic analysis. TRY Iso4App!
Iso4App is available for the following countries:EUROPE, RUSSIAN FEDERATION, NORTH AMERICA, CENTRAL AMERICA, AUSTRALIA AND SOUTH AFRICA